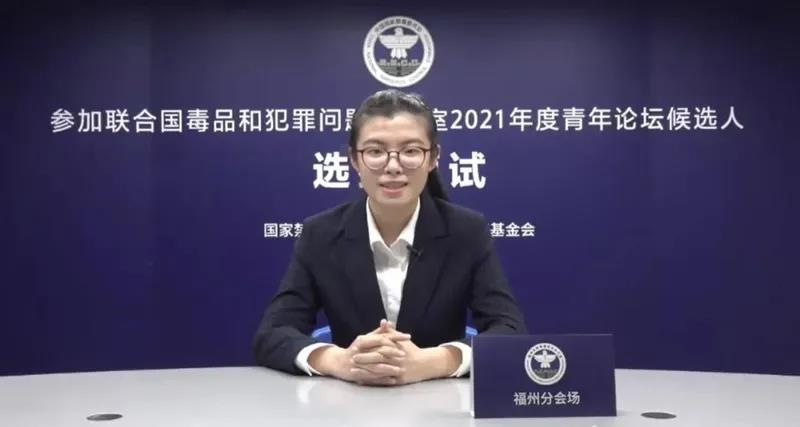 The 2021 Annual Forum, hosted by the United Nations Office on Drugs and Crime (UNODC), was held from March 29 to April 2.
Cai Jianing, a student of Grade 2019 from the College of Foreign Languages of FNU, was selected as one of the Chinese youth representatives to participate in the forum, where she communicated with more than 60 representatives from 40 countries on prevention of drug use, treatment and rehabilitation of drug dependence through video link.
The formal event of the forum lasted for five days, before which the representatives had already engaged in plenty of learning and discussion on online platforms such as Padlet and WhatsApp. The Youth Forum is an annual event under the UNODC Youth Initiative on prevention of drug use, treatment and rehabilitation of drug dependence, which aims to encourage youth to promote advocacy and education of drug prevention. China National Narcotic Control Committee (NNCC) launched a nationwide selection of candidates for the 2021 Youth Forum in early August 2020. After several rounds of online and offline selection, four candidates including Cai Jianing stood out, and after a final online interview with the UNODC, Cai Jianing and another candidate were selected to participate in the forum.
At the forum, youth representatives from different countries had in-depth exchanges, discussions and summaries on the causes of drug use and the current situation of adolescent drug use prevention in China. With her excellent English language competency and communicative ability, Cai Jianing promoted the process of panel meetings for many times, and also spoke actively both in the formal agenda and after the meeting, which won recognition from other representatives.
During the panel meetings, Cai Jianing took the "June 27" project as an example to introduce "2-class", the Chinese national digital platform for adolescent drug use prevention education, to the representatives of other countries, and had an in-depth discussion with the representatives on the topic of "making good use of the network platform to achieve the effect of anti-drug publicity and control and prevention of drug use". She also mentioned that in recent years, the central government has cooperated with new media platforms to strengthen the sense of identity among teenagers through documentaries, TV programs and short videos, which can subtly strengthen drug use prevention education.
This forum is not only an exchange of drug use prevention, but also collision and learning of young people from different countries and cultures. Cai Jianing said, "I learned a lot from the teaching of United Nations officials, the discussion of national representatives, the cooperation in panel meeting, etc. Representatives' speeches covered all aspects of the problem and made every effort to examine the problem critically and solve it in combination with reality."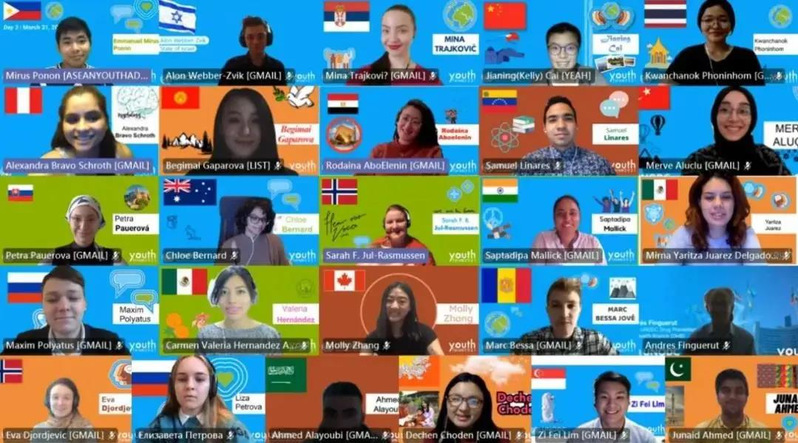 (Translated by Chen Bin & Wu Qinhui / Reviewed by Cai Qiaoying )