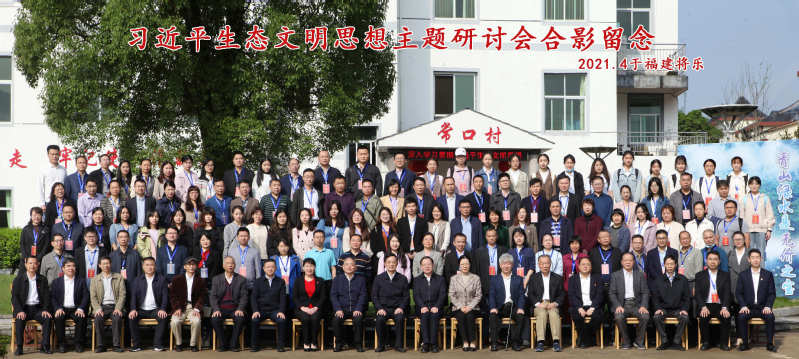 The symposium on Xi Jinping Thought on Ecological Civilization was hosted in Jiangle County, Sanming City, Fujian Province from April 16 to April 18. It was co-hosted by Fujian Provincial Federation of Social Science Circles, Fujian Normal University (FNU), Fujian Polytechnic Normal University, and the Publicity Department of the CPC Sanming Municipal Committee, and jointly organized by Fujian Provincial Eco-civilization Research Association, School of Geographical Sciences of FNU, Sanming City Federation of Social Science Circles, the CPC Jiangle County Committee, Jiangle County People's Government, and Research Center for Thought on Eco-civilization of Fujian Provincial Research Base. More than 150 experts and scholars, grassroots officials and representatives from all walks of life from all over the country attended the symposium.

At the symposium, Wei Haisheng, member of the Committee of Foreign Affairs of the Chinese People's Political Consultative Conference, former vice dean of the Institute of Party History and Literature of the CPC Central Committee, Wen Tiejun, professor of Renmin University of China, and Liao Fulin, former deputy secretary of FNU Party Committee, and the first president of Fujian Provincial Eco-civilization Research Association, made keynote reports respectively. Experts and scholars present conducted in-depth exchanges on Xi Jinping Thought on Eco-civilization.
It is reported that the symposium is the main forum for the 2021 academic annual meeting of Fujian Provincial social science circles, and also one of their important activities to celebrate the 100th anniversary of the founding of the CPC.
(Translated by Zhang Ling/ Reviewed by Xie Xiujuan)